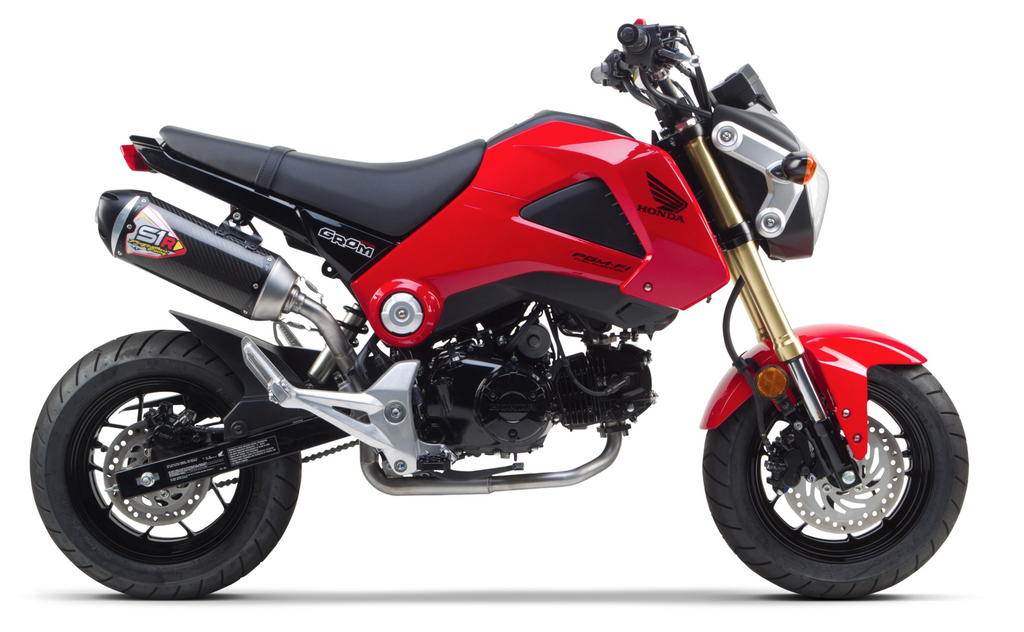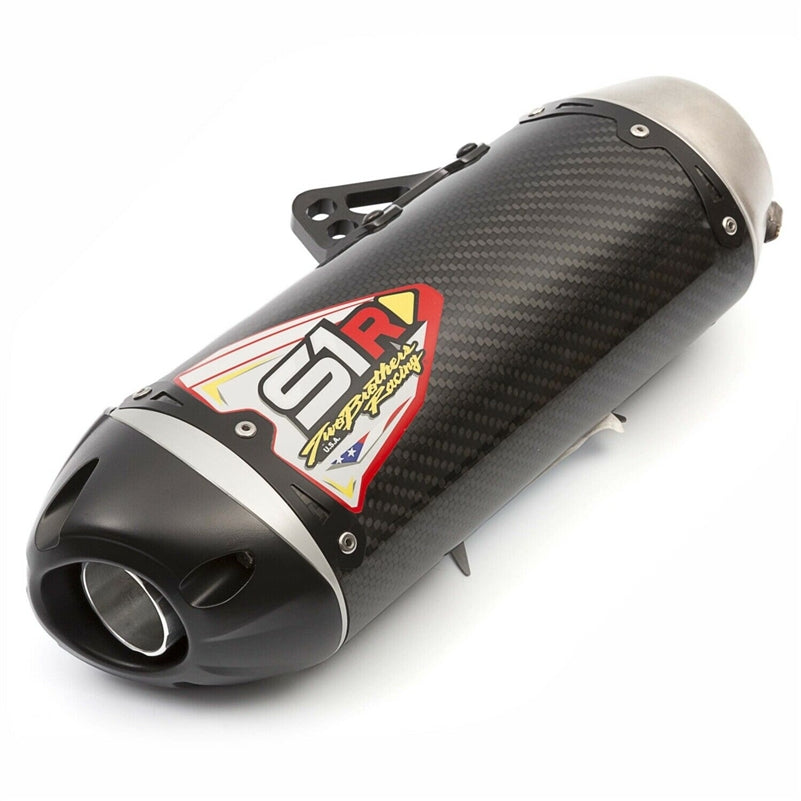 $620.61
$0.00
Honda Grom (2014-2016) Full System Exhaust

Like all of our products, our Grom full exhaust system was developed to surpass what is offered on the market today. Engineered to compliment the quality and performance of Honda's products, this handcrafted system delivers unparalleled sound and performance for the ultimate race experience. The system features carbon fiber highlighted by a natural finished Aluminum outlet and stamped spring-mounted inlet for ultimate durability.

The S1R cat-eliminating exhaust showcases a race design while increasing all-around performance. All of our carbon parts are made with a high temp aerospace grade epoxy resin. The carbon fabric is made with a 33 million modulus carbon tow then impregnated with the high temperature resin under very tight tolerances.
Features:
Aerospace high-temp carbon fiber
Teflon coated magnesium end-cap
Stamped spring-fit inlet
Aluminum CNC Machined outlet
Rubber-lined styled mount
Spiral-wound perforated core
Accepts P-Series sound reduction tips
Comes with all necessary hardware, tubing, instructions for installation.
Part number: